A good bunker player should expect to have a great chance of getting up-and-down from greenside bunkers, even with a less than perfect lie.
To do that, you must be able to adapt to different sand conditions and know how to play from different lies.
This article will describe the simple adjustments that you should make from a variety of lies in order to be more sure of saving par.
The Basic Bunker Shot
How to play from greenside bunkers, sand play technique and skill development drills, distance and spin control, finessing your shots, faults and fixes, and how to practise, will be discussed in the Sand Play section of this site later in the year.
For now, here's a summary of how we teach students of all levels to play from the sand – follow this advice to play high, soft, spinning and controlled bunker shots that will give you a great chance of getting up-and-down in two…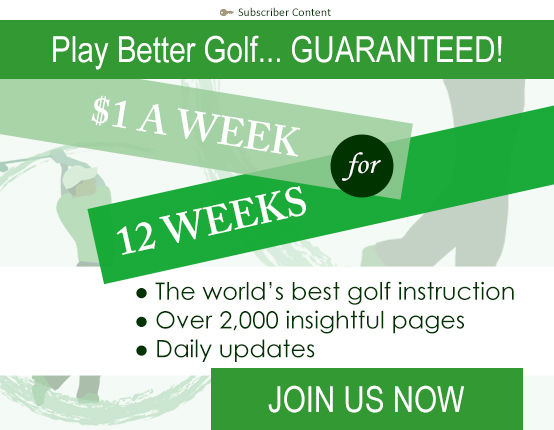 or Log In
…in no time at all you'll be saving par from greenside bunkers a lot more often!
Happy fairways!

»
Championship Sand Play – Bunker Shots Made Easy
.