The consistency of the putting stroke lies at the heart of great putting – scoring well on the greens requires a repeatable stroke that you can rely on time after time, under any circumstances.
Great technique, touch, and mental focus are all for naught if you can't stroke the ball with a very high degree of stability and balance, with the poise required to execute the putt precisely and reliably.
This drill provides a very simple but extremely powerful way to build stability into your putting stroke, enhancing your technique and touch, and enabling you to perform to the best of your ability every time…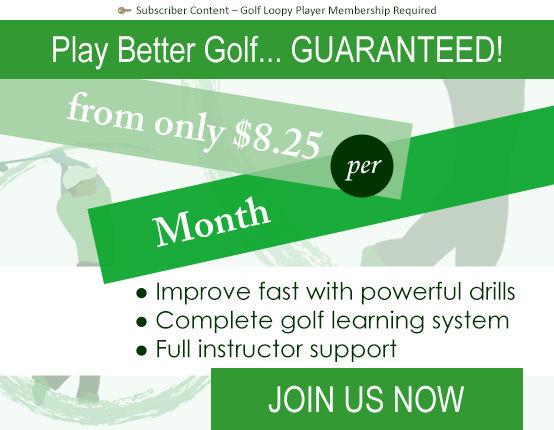 or Log In
…You should make this drill a regular part of your putting practice.
It will take a while before you can maintain your balance perfectly every time, especially on longer putts, but your putting will improve with every session.
Once you have mastered this drill, using the checks in Figure 3 in conjunction with each of the drills in this series, you will be a truly exceptional putter.
This drill forms part of the Golf Loopy Putt like a Champion series, the sensational new putting game improvement system that will help you to improve every aspect of your performance on the greens.  The improvements will be dramatic, and they will be permanent.