Performance comes first.
If you have the skills to consistently start the ball on line, even under extreme pressure, striking the ball solidly and rolling it well, with a repeatable, rhythmic stroke that provides precise distance control, then your technique is excellent, no matter what your stroke looks like.
The Putt like a Champion putting improvement system provides a structured plan for rapid and continuous improvement that will work for any golfer, no matter what putting technique they prefer.
However, for those golfers looking for a more reliable putting stroke, we believe that the technique presented here is the most effective and reliable way to stroke the ball into the hole.  It is based on our many years of teaching and playing experience, the latest science, and thousands of hours of dedicated research.
This technique will stand up under extreme pressure, freeing your imagination and providing confidence that will filter back through your entire game.
It is simple to learn, and it has been tested on hundreds of students, at all levels of the game, all of whom have all enjoyed dramatic and lasting improvement…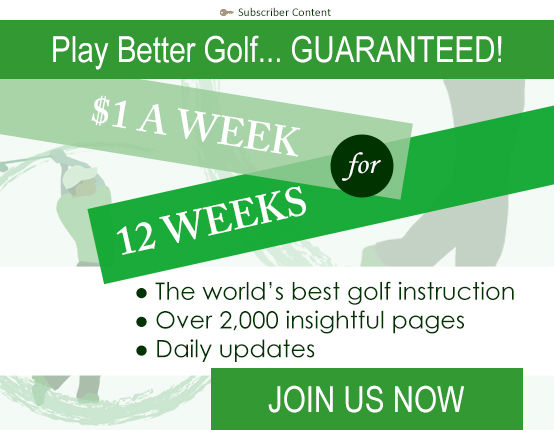 or Log In
…The
Putt like a Champion
system will help you to quickly develop this beautiful, reliable, natural putting stroke, and you will very quickly start to sink a lot more putts.  Let's get started with
Putting Practice Session – Week 1: Technique
.
This article forms part of the Golf Loopy Putt like a Champion series, the sensational new putting game improvement system that will help you to improve every aspect of your performance on the greens.  The improvements will be dramatic, and they will be permanent.