What's the best way to attack front, middle and back pin positions?
Most amateur golfers are fixated by the pin, their only thought is to get the ball as close as possible with their approach shot, and yet they rarely do.  Indeed, they often miss the green entirely, leaving themselves a very difficult up and down.  Why is that?
Part of it, of course, is that they lack the ability to control the ball.  But much of the problem stems from lack of strategy.
As I write this, it's Masters Sunday and we're all enjoying yet another wonderful display of golf at Augusta.  This hasn't been just a master class in shot-making, though the guys out there are incredibly talented.  Here at Augusta National, perhaps more than anywhere else, it's a display of man versus golf course, of the players having to think their way around the course, being patient, and very rarely aiming at the pins.
Your home course probably isn't such a difficult challenge, not by a long way, but you still need to show it some respect, and to recognise that…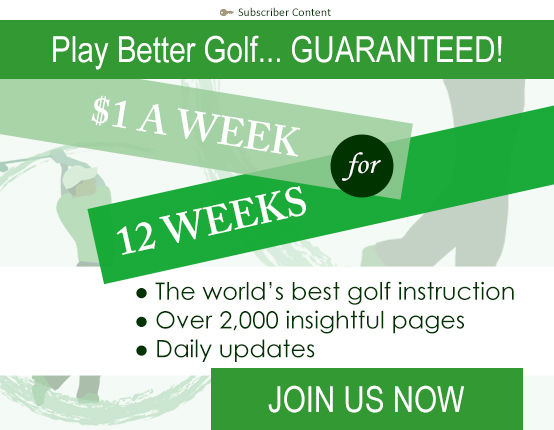 or Log In
…and you'll make less bogeys
and
more birdies!
Happy fairways!

»
Think Like a Champion – Strategies for Lower Scores
.
»
Score Like a Champion – How to attack the pin from 120 yards and in!
.