This is a great game for developing your shot-making skills, and for monitoring and improving your touch around the greens.
How to Play
To play the Median Ball pitching & chipping game, do the following:
Play eleven pitch & chip shots to one pin on a short game practice green.
Play the shots from a range of distances around the green, from 10 to 30 yards from the pin, from different angles into the pin.
Work your way around the green, dropping each ball and playing it as it lies, choosing places to play from that give you a variety of difficulty.  Try to play three relatively easy shots, five medium ones, and three more challenging pitches.
Play from a variety of lies:  fairway, semi and thick rough, and from different slopes.
Choose shots that will require a variety of clubs and trajectories.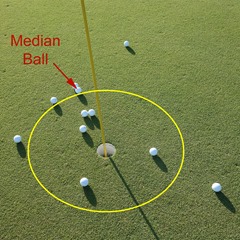 Figure 1.  Median Ball pitching & chipping game.
Once you have played all eleven shots, take away the five balls that are closest to the hole.
Measure the distance of the next closest ball to the hole, the median ball (see Figure 1), and record it in your practice session log.
Try to beat your best score, getting your median ball closer to the hole, each time you play this game.  The competitive edge is crucial.
It is important that you perform your full pre- and post-shot routine for every pitch.  Read the lie for each shot, and carefully determine the required club, trajectory and landing spot.  Take your time to visualise the shot, try the right amount and react to the target.  Use your post-shot routine to actively build your self-image and learn from your mistakes.
When playing this game, you should be paying full attention and trying your best to shoot a low score.
A median ball distance of less than 3 feet (90cm) is excellent.  More than 6 feet (1.8m) is poor, and you will save a lot of strokes quickly by working on your pitching.  The best short game players on Tour have a median distance of less than 1.5 feet (45cm)!
Always record your score in your practice session log, and try to beat your best score each time you play this game.  The competitive edge is crucial.
After you play, take the time to make notes in your practice session log of any shots that you particularly struggled with.  Think about what you can do to improve before the next time you play.
This game forms part of the Golf Loopy Pitch & Chip like a Champion series, the sensational new pitching and chipping game improvement system that will help you to improve every aspect of your performance around the greens.  The improvements will be dramatic, and they will be permanent.