The Rail Drill is a great drill that provides the right feedback to help you feel and ingrain the shape of a great putting stroke.
This drill takes what you've been practising in Putting Drill 104 – Technique: The Pendulum Drill and Putting Drill 105 – Technique: The Unstable Pendulum Drill, and adds augmented feedback to confirm that you are aiming and moving correctly.
It will quickly develop your putting skills, ingraining the correct movements and feelings into your putting stroke, with just two to three minutes practice per day in your home or office…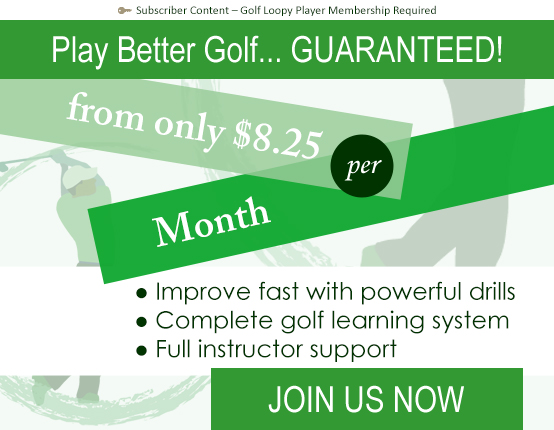 or Log In
…completely stable as you swing the putter.
This drill forms part of the Golf Loopy Putt like a Champion series, the sensational new putting game improvement system that will help you to improve every aspect of your performance on the greens. The improvements will be dramatic, and they will be permanent.
Next, we'll work on a drill that uses augmented feedback to help you set up and perform to world-class levels, in Putting Drill 107 – Technique: The Practice Station.