Golf Performance Programme 360 is a golf-specific fitness programme that is aimed at golfers who want to play to the very best of their ability, but who are unable to commit to the full 5 day schedule of Golf Performance Programme 560.
It's a 3 day per week, 60 minutes per day programme that will develop your functional strength, stability, mobility and power in the most efficient and effective way possible.
The benefits to your golf game will be rapid, and they will be considerable…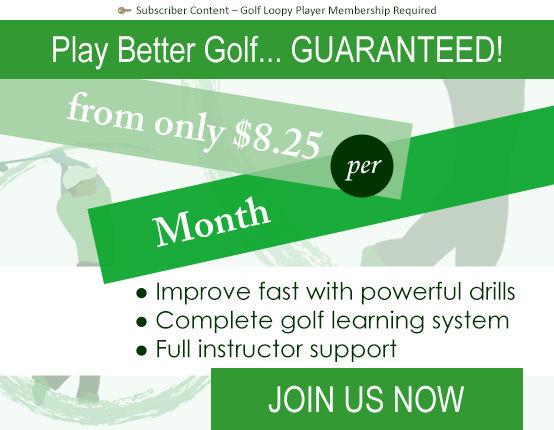 or Log In
…If you have any questions or comments about this or other articles on Golf Loopy, please
send us an email
.
You May Also Like…
Golf Performance Programmes – the most effective golf-specific fitness regimens on the planet, guaranteed to make you a better golfer!
Structure of a Golf Performance Programme.
How to Read a Golf Performance Programme Workout.
What Equipment Will I Need for the Workouts?
Will Physical Fitness Improve My Golf?
Golf Performance Programme 560.
Golf Performance Programme 360.
Golf Loopy Train like a Champion System.
Introduction to the Swing like a Champion System.
Golf Anatomy and Kinesiology, a collection of articles describing the roles of the muscles involved in the golf swing.
» Train like a Champion home page.